STAYING IN MALAYSIA
Malaysia has a wide range of accommodation at competitive rates.
International standard hotels, service apartments, medium and budget hotels, chalets, and service apartments are just some of the types of accommodation available. In all, visitors will experience a traditional heritage of hospitality where gracious and genial service is the norm.
Looking for the place to Stay
To choose where you want to stay, first click in on the State locations below.
Then view at the accommodations which are categorised according to locations with
type and their price range. Choose the accommodations as you wish to look into or
stay-in for information, images and packages.
---
Click on the Location to view Stay-in and Accommodations options.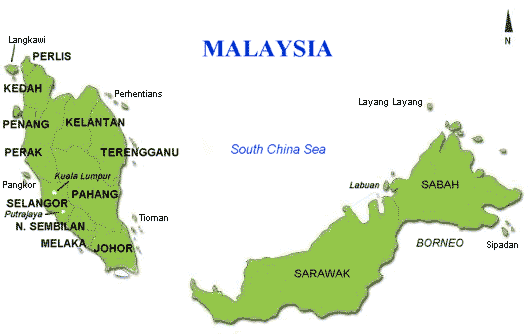 Just click on the locations named above to view all Stay-in Options
and Packages in that location
---
The Rates
Rates are given in Ringgit Malaysia (RM) and are nett inclusive of 10% service charge and 5% government tax. The hotel/ resort reserves the right to adjust the rates should there be any changes in any statutory taxes.
Bookings
Please look into our terms and conditions before booking is made. All bookings are subject to availability and confirmation made on receiving full payment. Once confirmed you would be able to verify your bookings by calling directly to the hotel or resort itself.
Payment
Unfortunately due to the present insecure nature of credit card transactions over the net, we feel it prudent that payments be made by wire transfer.
Rates tend to be higher during this period and availability not a guarantee.
These periods include weekends, school holidays and designated holiday season in Malaysia (and Singapore where applicable). A view-page on these periods is made available for you to refer.